Best-kept Secret
No Membership Fee; No Monthly Subscription

Pay by Class or Packs; Real Value for Money

Call or Email now to try at $100 ONLY
2C Welley Bldg.
97 Wellington St.
Central, Hong Kong
tel: (852) 2982 4308
email: Yoga Central
Opening Hours
15 minutes before & after classes – see Classes-Schedule for details
Yoga Central is the first yoga studio nested in Central, Hong Kong since May 1999. It continues to uphold its reputation as a sanctuary for effective yoga practice with personalized care and attention to students, and quality workshops with international teachers. We cater for students from all walks of life – our Iyengar-based yoga welcomes any body types and all ages from 8 and above.

The studio is fully equipped with mats, blocks, blankets, wall ropes and chairs. Bring your exercise clothes and join our classes to enjoy the serenity and peace in the heart of vibrant Hong Kong!





Follow our regular updates on Facebook or Weibo:
NEWSLETTER
We publish an e-newsletter every month. If you like to receive it, please email us and we will add you to our mailing list!
May 2014 Newsletter
Play in practice, lunch time special, yoga and mindfullness... MORE
PLEASE BOOK CLASS AT www.yogacentral.hk - current domain will continue till June 2019
2019 Visiting Teachers' Info - details under workshop or Facebook Page: Iyengar-Central
22-25 March, Carrie Owerko, New York USA
12-15 April, Stephane Lalo, Marseilles France
31 May - 2 June, Sue Everett, Melbourne Australia
15-17 November, Eyal Shifroni, Israel Middle East
 100-hour Study Program - including Sue Scott's 'My Yoga Practice' sessions on July 4 & 5, and September 25 & 26 (at $300 each session)!
'My Yoga Practice' (MYP) sessions in July were well-received and participants have requested for a workshop to review common physical issues such as neck/shoulder, hips and knee adjustments for inversions and padmasana.  Added workshop at 3-6pm on 25-Sept at $500 ($400 for 'MYP' students); max. 25 pax for workshop and 20 for MYP sessions.
2018 Study with Senior Iyengar Teachers - details under Workshop :
23-25 March Carrie Owerko, New York, plus Teachers' workshop on 26 March on "...Art of Resilience" - note venue change and props required for first 3 days
6-8 April Stephano Lalo, Marseilles, 3-day Immersion on Self-Practice techniques - Day 1-3 5.5-hr x 3 for Intermediate practitioners
4-5 July & 25-26 Sept Sue Scott, Melbourne, "My Yoga Practice" sessions to gain personal insight on your habitual issues and corrections
19-23 Sep Yoga Sutra Study Camp with Jawahar Bangera - commences Day 1 3pm and ends Day 5 1pm at Noah's Ark Hotel & Resort - pack up and bring your props there.
4-week Courses commenced March 2018 - email to enrol or enquire:
I. IY101 "Induction to Iyengar Yoga"  12-hr in total - $1,300 4-10 pax per group, with syllabus on Asanas and practise points to prepare for home practice.  Email to book day/time preference or group your own.
II. Mentorship programs for current certified Iyengar Yoga teachers/teachers-in-training - Tailor-made program, minimum 4 sessions and only applicable to those who have taken classes with Karen
Courses commenced:
I. Study Camp on The Yoga Sutras of Patanjali via Asana - 2-6 August 2017 - Jawahar Bangera.  Classes and discussion sessions of over 26 hrs - Enrolment ended 30 June 2017.
II. "How to elevate from Level 2 to Level 3 poses - essential techniques" 10-week, 15-hr in total - 9 March to 25 May 25 (no class on Apr-13 & May-4) ref. IY202 Thursday 7.15-8.45pm $1,800
III. Maggie Tan's Teacher Training - Year 1 commencing March. Intro session on Sat 10-Dec 4pm.  Space limited - full.
X'mas & New Year studio closed from 24-Dec to 26-Dec, 31-Dec-2018 to 2-Jan-2019.   Due to holiday absences, some classes may not be hosted.  Please check Class info on website or Facebook-Page during festive seasons.

2019 Iyengar Yoga - Senior Visiting Teachers' Schedule - Carrie Owerko, Stephane Lalo, Sue Everett (Scott previously), Eyal Shifroni - email us for info and booking.

Website domain would be updated at: www.yogacentral.hk - please note and revise to new Domain name with new features to book and schedule your classes.

Special 20-class packs for regular students at $125-175 per class upto 3 months.

 

 

 




 




 

 

 
Latest News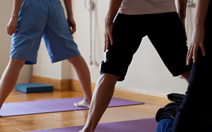 X'mas & New Year studio closed from 24-Dec to 26-Dec, 31-Dec-2018 to 2-Jan-2019.   Due to holiday absences, some clas...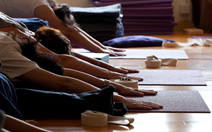 PLEASE BOOK CLASS AT www.yogacentral.hk - current domain will continue till June 2019
2019 Visiting Te...